Father Christmas returns to the Hereford

We have many messages asking if Santa is returning this year. Father Christmas supported by volunteers from Hereford Lions will be touring the city from the 9th December.Details will be published next weekend.
Our Eleves have installed a tracker so the Sleigh position will be shared on Facebook so everyone will know where Santa is.
Santa wil not be stopping during the tour so he can see everyone. If you would like to meet Santa he will be in High Town on Wednesday 13th December and at Oakchurch every weekend.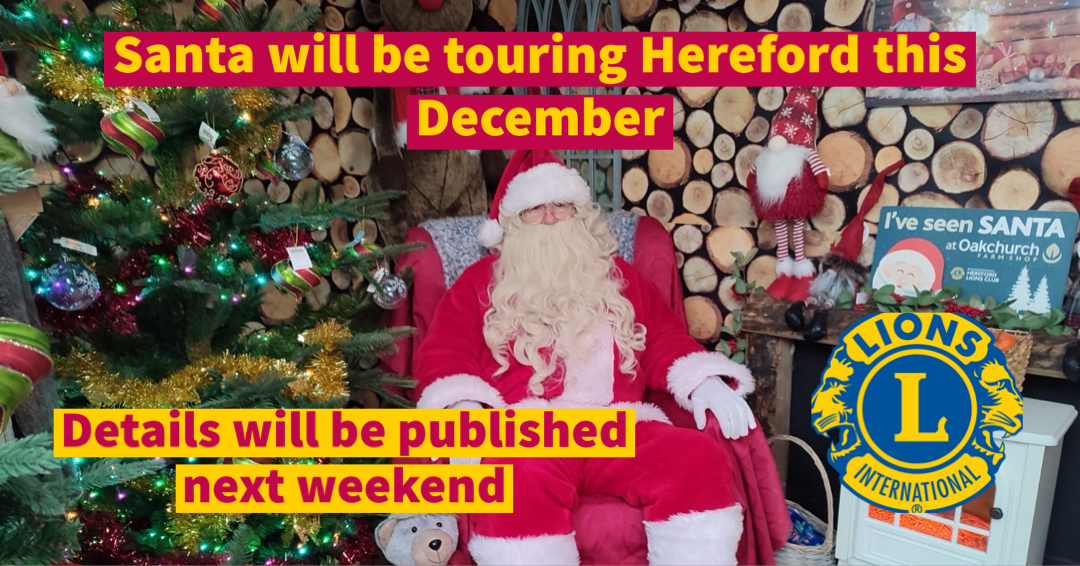 Santa arrives in Herefordshire

Hereford are delighted to be working with Oakchurch this year. Father Christmas will be arriving on Saturday 25th November.
If you would like to meet Father Christmas you can book via www.oakchurch.net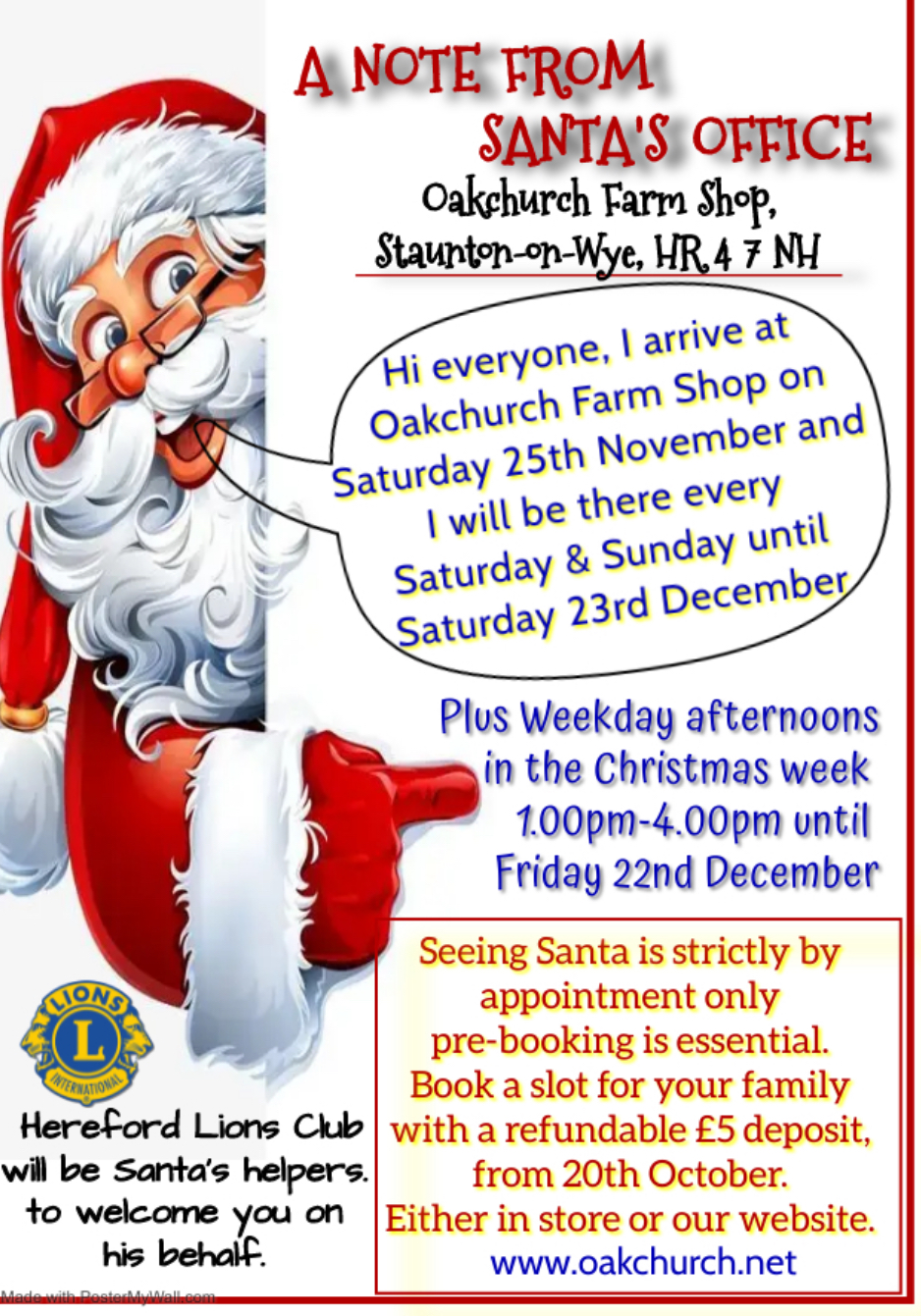 BIngo Report at the Railway

Thank you to everyone who came along to our second Bingo Evening at the Railway Club.
It was packed night, a wonderful night having so many with us. Many winners around the room, but our community is at its best when it's supporting each other!
So thank you to everyone who made it despite the warm temperatures!
Our next one will be in December, on the 7th! So expect a Festive theme, maybe something to plan to dress to impress for?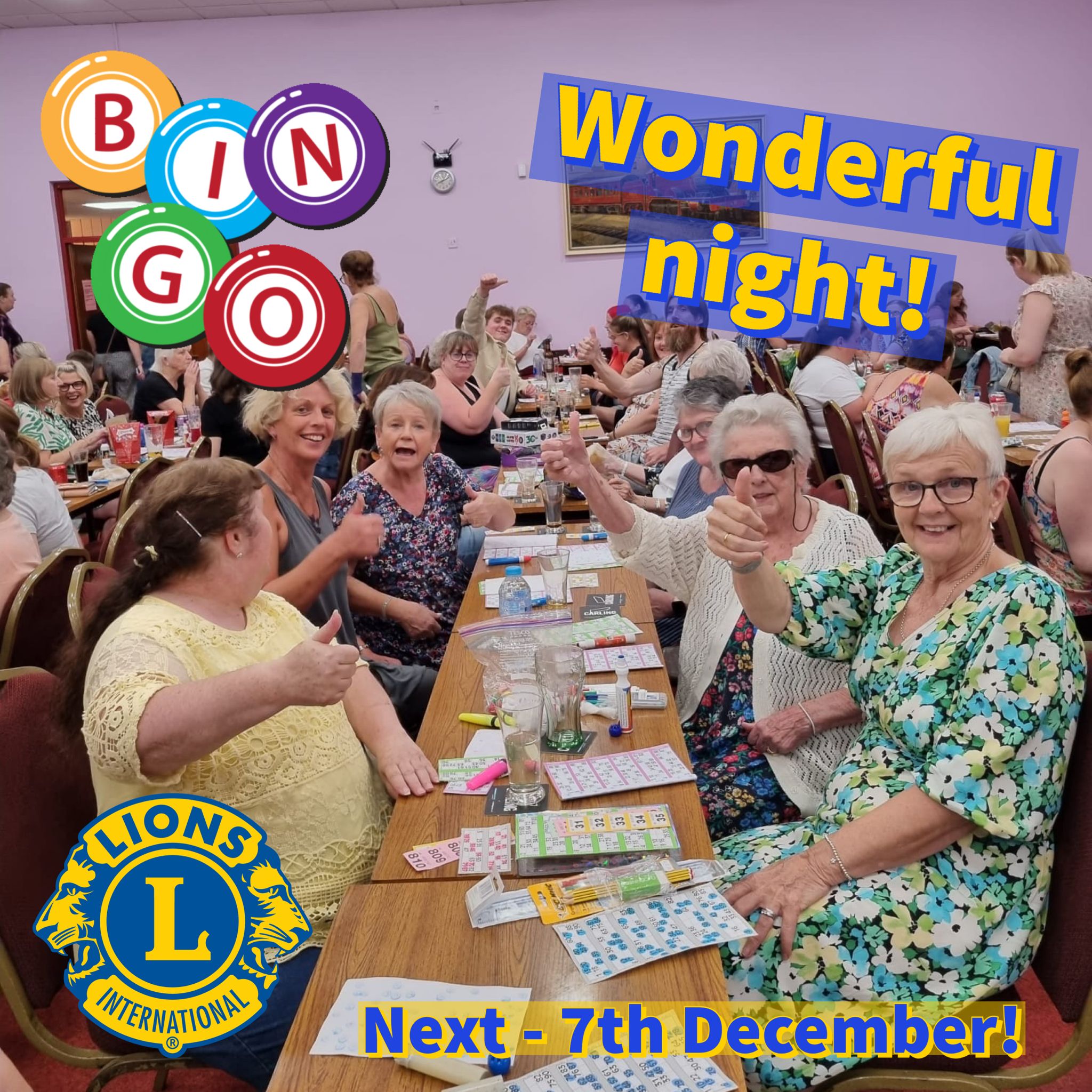 Wormsley Hosts the Lions AM AM day

The Hereford Lions golf day at the Herefordshire Golf Club was another successful day and enjoyed by all those taking part.
Many thanks to all helpers, sponsors and golfers for their support of Hereford Lions charities.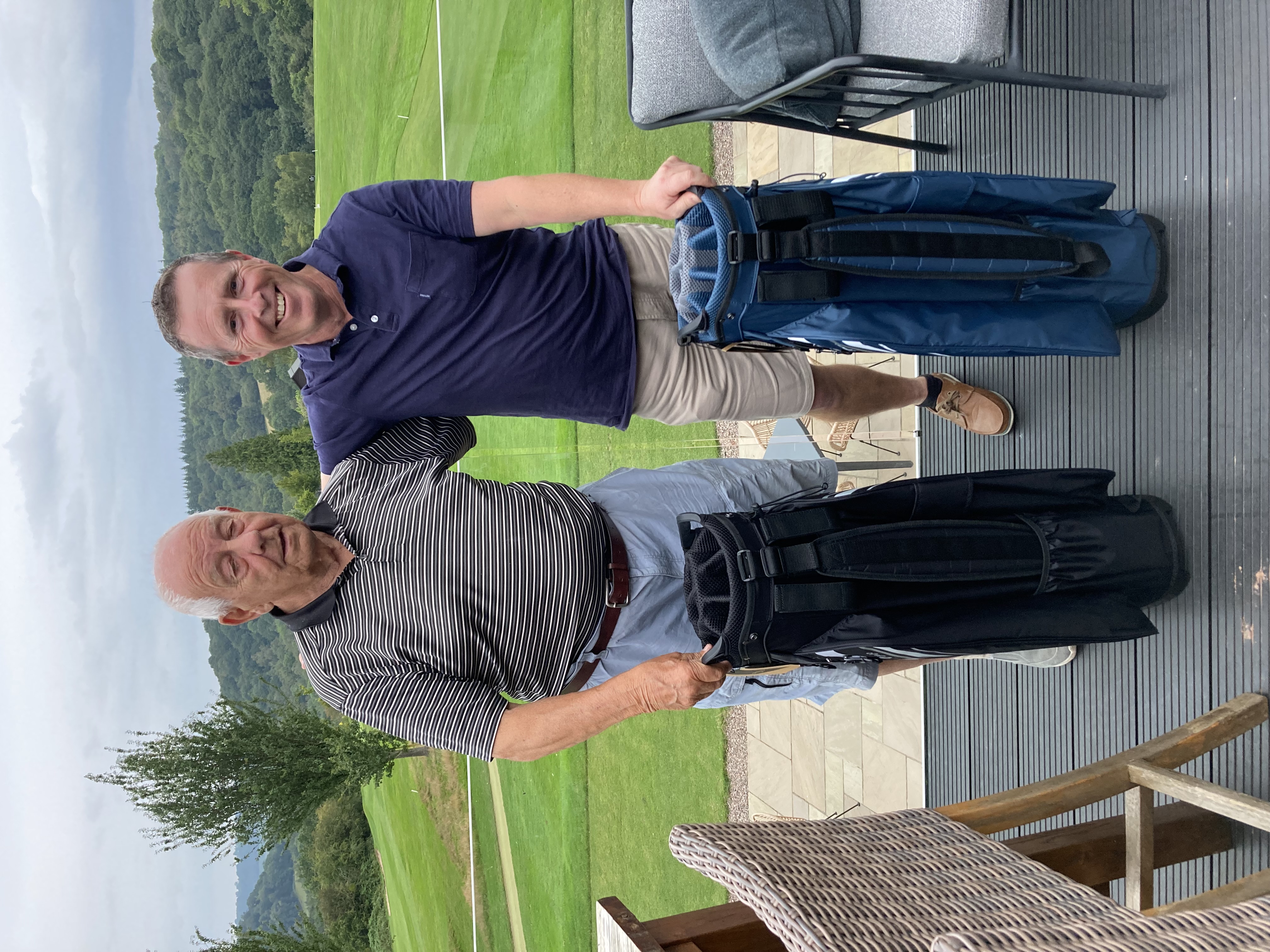 The Winning Team at this years day!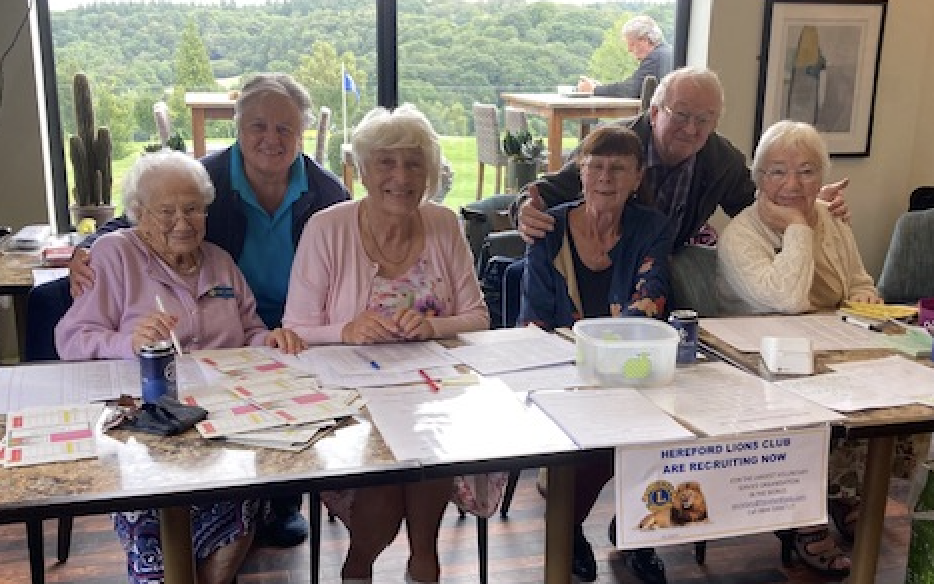 Just a few of our Lions who help support the day!


Next Year our Golf Day will be on the 2nd August 2024.


Car Sale Returns

We are delighted to announce the return of our Car Boot Sale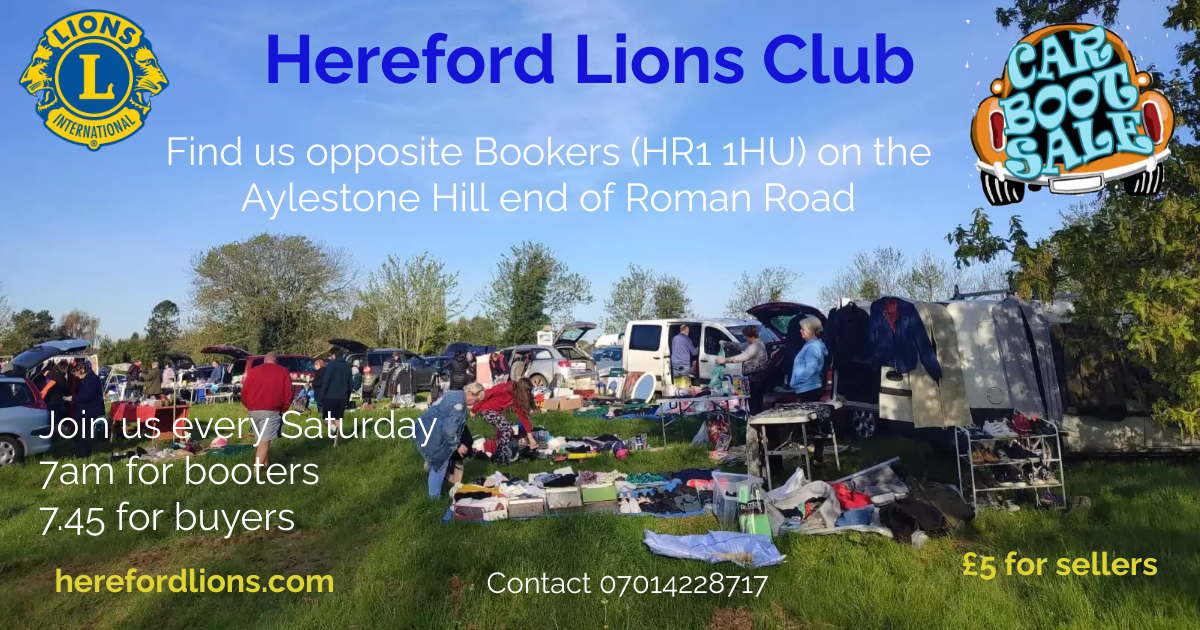 Lions Support the Midlands Air Ambulance

Last month the Lions club donated £500 to the Midlands Air Ambulance.
Emma Grey their CEO writes 'The Lions support will directly help fund our rapid response air ambulance-led service, enabling us to save countless lives'
'With your support, the highly skilled doctors and critical care paramedics deliver hospital-level clinical interventions and medicine at the incident scene, giving patients the best possible chance of recovery and survival'
'Our essential service relies on donations from kind-hearted people such as the Lions and your fundraising as we do not receive Government funding for our daily missions.'
'Without you, we would not be able to carry out 4,500 vitally important missions by air ambulance helicopter or critical care car each year."
"Again, thank you for your support, it means a great deal to us and the 12 patients we treat daily."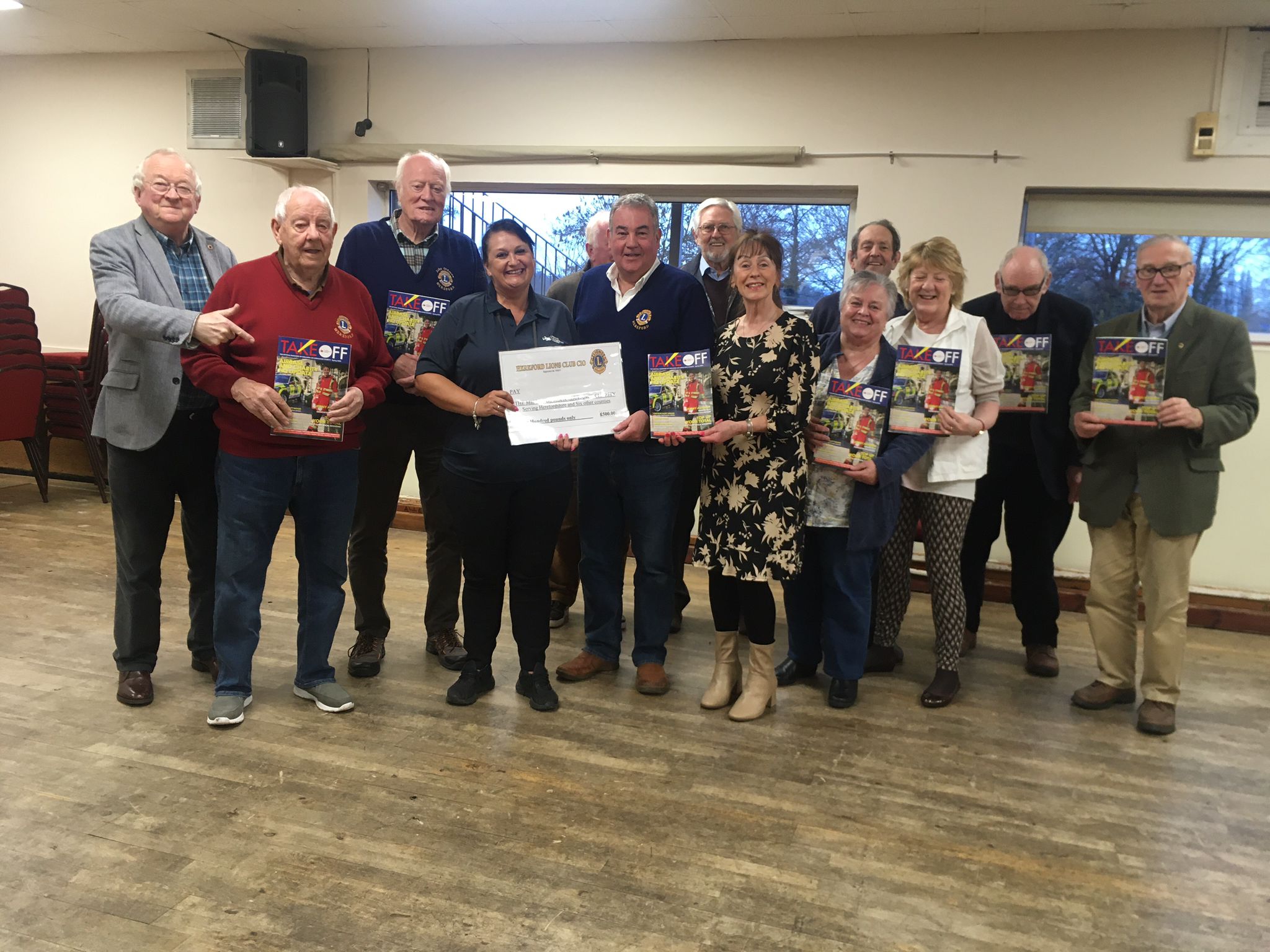 The photo shows members of the Club presenting a cheque for £500 to Nicole Bee from the Midlands Air Ambulance Charity.